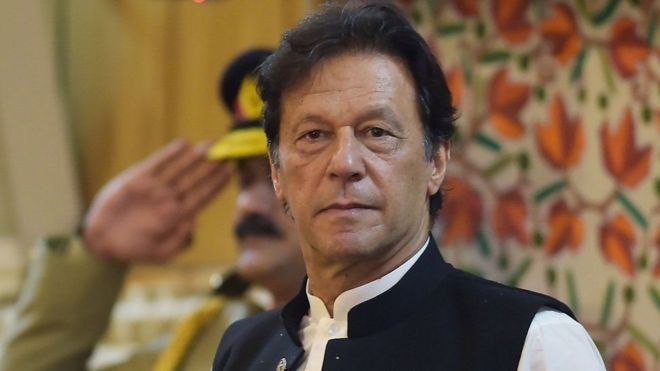 Pakistan's Prime Minister Imran Khan has warned that suppression of protests and disagreements in Indian-administered Kashmir will shift the inclination of Muslims in the world towards extremism.
Imran Khan addressed a gathering in Muzaffarabad, the capital of Pakistan-administered Kashmir, on Friday. The meeting was organized to show solidarity with the people of Indian-administered Kashmir.
Imran Khan has alleged that 'Indian troops in the valley are oppressing'. In his speech, Imran Khan spoke very harshly.
In fact, Pakistan has been trying to internationalize the issue ever since India revoked the special status granted under Article 370 of Kashmir.
Imran Khan has already announced that a unity demonstration will be held with the people of India-administered Kashmir on Friday.
As part of this, they reached Muzaffarabad on Friday. He also invited Pakistani TV and film personalities to make the exhibition bigger. Former cricketer Shahid Afridi also joined the show.
What will happen to the Shimla Agreement?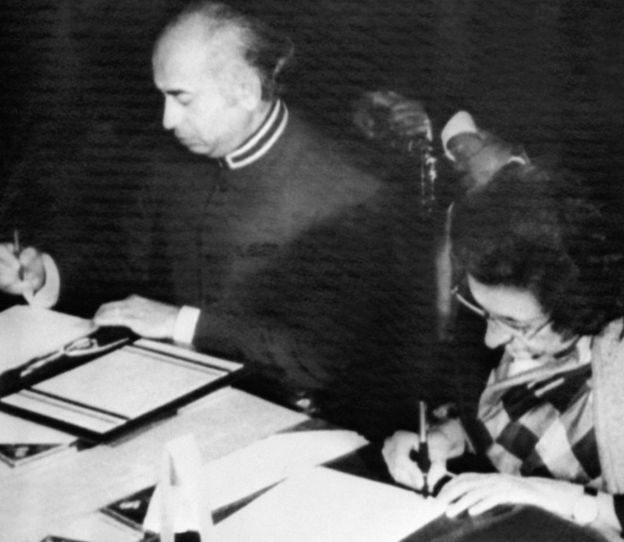 There is much debate in Pakistan about this statement. India really wants to see how Pakistan responds to this issue. However, India also fears that a curfew may be infiltrated by Pakistan if curfew prevails.
The sanctions will be realized only after a reaction or not because the world has not received any information yet.
The two countries know that the bilateral talks under the Shimla Agreement have so far yielded no results.
It is believed that Pakistan can make a big announcement in the United Nations to abolish the Shimla Agreement. The agreement was signed in 1972 between India and Pakistan.
If that announcement is made then perhaps the international organizations will look into this issue because internationally it is believed that due to the Shimla agreement, the two countries have yet to control each other and there has been no war since then.
If there is no such agreement, the risk of war in this area will increase.
Before economic interests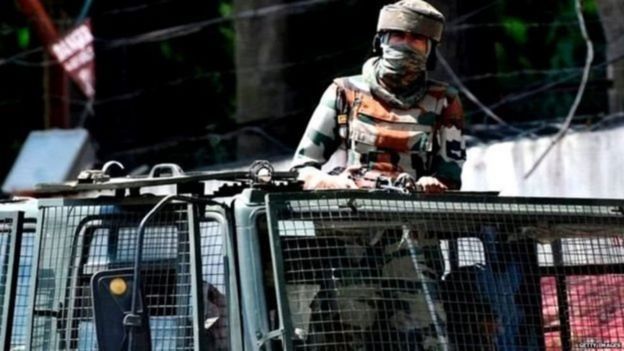 Pakistani officials also believe that the support from Muslim countries has not been received on this issue as expected and that each country is looking at its own economic interests, no one listens to Pakistan.
So there is little hope that these exhibits will make any difference to the attitude of other countries. Perhaps raising suspicions of violence could change their attitude, which Imran Khan mentioned in his speech.
He said that once India removes curfew from itself and sees how change is taking place. He warned that there could be serious conditions.
After India's decision to abolish 370 in Kashmir, Pakistan severed all trade relations with India. However, after a few days, it was decided that some relationships would continue.
Meanwhile, talks between the two countries went ahead on the Kartarpur corridor issue.
From a point of view, if anything between the two countries has the most impact, it is that the compromise express has been shut down, bus service has been stopped, but there is no significant impact on the economic front.
The same paradox appears in Pakistan's policy that trains and buses are not allowed to operate but the Kartarpur corridor is expected to open in November.
Imran Khan's big talk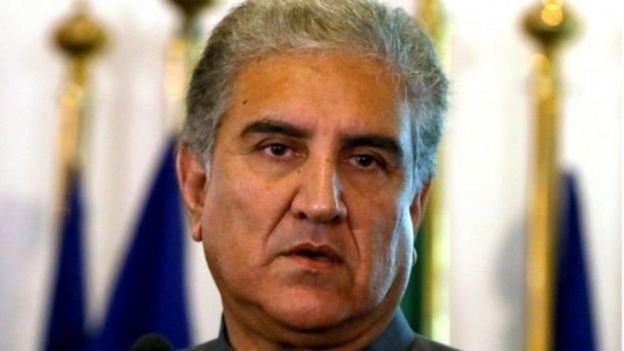 Imran Khan is trying to do a big show and is trying to show that Pakistan is with the people of India administered Kashmir.
One of the reasons is that Pakistan is accused of being silent and doing nothing.
So apart from what is happening on the diplomacy stage, there are efforts to keep the protests going on every Friday.
Pakistan has long been surrounded by international questions about extremism. However, Imran Khan said some things that showed that he was taking risks.
Imran Khan asked the youths at the exhibition if you would like to go to the Line of Control. Receiving a positive response from the people, he said, 'I will tell you when to go.'
Many people can take this statement as a sign that Imran Khan's signal is towards a proxy war in the valley and that the Pakistani government can play the ball if he wants.
It may be that if they ask a question about this statement they have difficulty answering.
So far the official policy of the Pakistan government has been that the government will not seek extremist help, but from Friday's speech it seems that they are trying to intimidate India and prove that they still have this address.
As for the Sughi international community, Imran Khan could do nothing more and Pakistan's efforts have not been particularly affected.
Reaction in Pakistan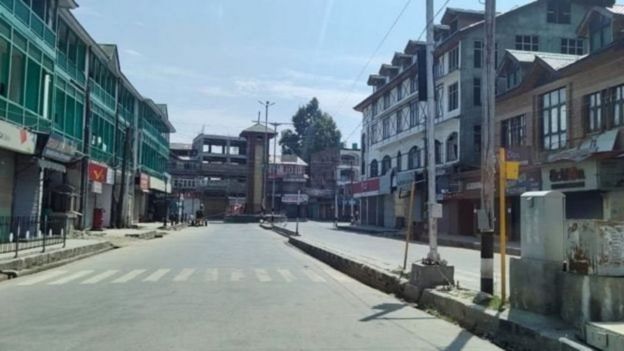 People are asking the question, how is Pakistan adopting this policy and how does it want to put pressure on India?
The Pakistan government says that Kartarpur Sahib's issue is different and the rest is different, but that is not explained to the general public.
Critics say that if trade with India starts, what will be left to increase pressure on India?
Pakistan called for closure of its airspace for India. But that too seems only a threat to the people as no intention has been implemented yet.
This seems to indicate that the Pakistan government does not want to make economic decisions that will adversely affect its already bad economic condition.
The Imran Khan government wants to raise the issue to the extent that the world can see that Pakistan is doing something, but they also do not want to harm their economic interests.
As far as the people of Pakistan-administered Kashmir are concerned, the majority are supporters of Pakistan's policy. But some libertarians have recently tried to get around and march to the LoC in recent days.
Police arrested 38 of them. They are still imprisoned and some have warned that if they are not released, the protests will resume.
There is also a small group who are not happy with Pakistan's policies. He feels that Pakistan does not take steps to increase pressure on India on either front, diplomacy or economic.
Preparing for the United Nations General Assembly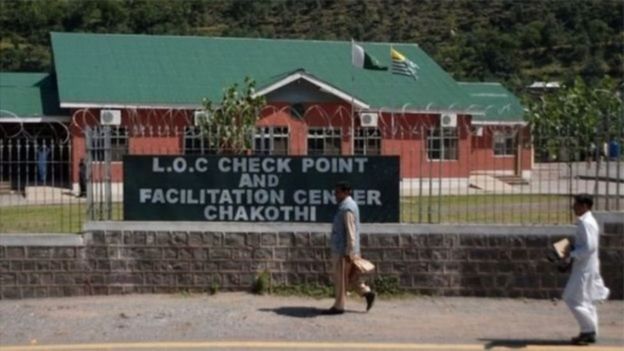 A meeting of the United Nations General Assembly is to be held in the coming days. Imran Khan will give a speech there and raise the issue.
It is also believed that these protests are meant to create a precedent.
Maybe they make a big announcement, people hope they will do so and India will take troublesome steps.
Right now, it looks like a war is taking place on the diplomatic front.
Pakistan's foreign minister made a statement in parliament on Friday that India is on the back foot, for the first time that it has come under pressure.
However, there is no indication that India is under pressure from Pakistan's claims.
Recently, National Security Advisor to India Ajit Dobhal said that Pakistan was trying to destabilize Jammu and Kashmir.