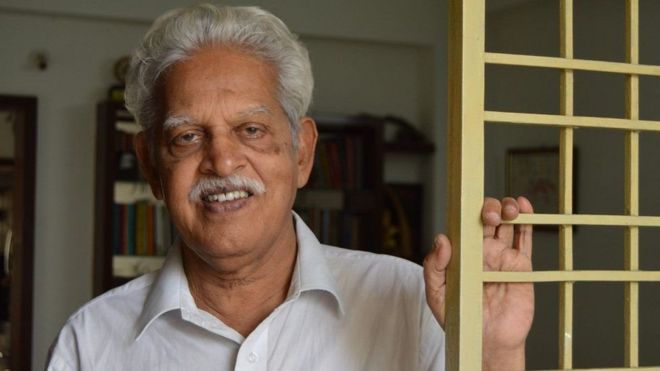 "Maoists were involved in violence in Bhima Koregaon near Pune. Investigations also reported plotting to assassinate Prime Minister Narendra Modi. People arrested in Bhima Koregaon violence were plotting to assassinate the Prime Minister."
Police claimed something similar. Nine people were arrested in the Bhima Koregaon violence case, including the Revolutionary Writers Association's Varvara Rao. He is still in jail after a year.
His bail applications have been rejected by various courts more than once. In some cases hearings and verdicts have been postponed.
Now that the hearing in these cases is postponed, it now seems like a permanent part of the case.
The families of the arrested activists are asking how long they will be kept in jail without proper hearing and bail.
Let us take a look at what has happened so far in the Bhima Koregaon case in this regard.
Political prisoner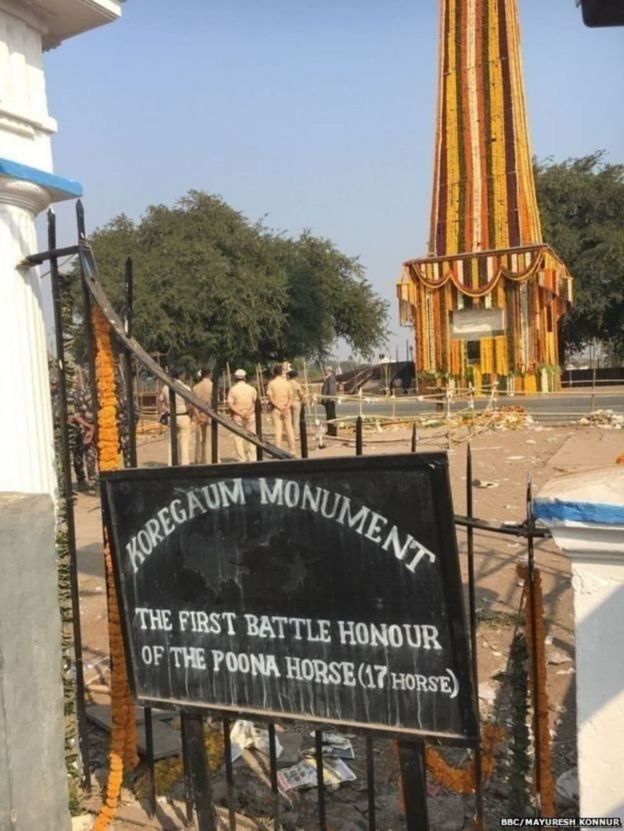 Hemlata says that Varvara Rao does not get enough facilities in jail.
He says, "Shoma Sen has arthritis. But he did not get a bed. Varvara Rao also did not get a chair and a bed. After Surendra Gadling went to jail, he had to put up a stent."
Hemlata says he came to Pune ten days ago. Apart from coming to Pune, there are many other problems, he says.
Hemlata says, "The administration of Pune jail is also strange. If I want to meet Varvara Rao, I have to bring in an example from Hyderabad Police that I am his wife. Only those who have a surname like her are allowed to meet her. Is allowed to have a grandchild, but we do not have a son. The children have daughters, but they are not allowed.
Describing the difficulties, Hemlata says, "The wife of one of the captured ones has not changed her surname. Therefore, she is not allowed to meet her husband. Also, we have to write the name of the gang in the form when we go to meet. There is a column in the form, titled" The gang is like that. I told them that these people are not members of the gang. They are political prisoners. But they do not understand. I am writing sanari Writers' Association. "
Yerawada Jail in Pune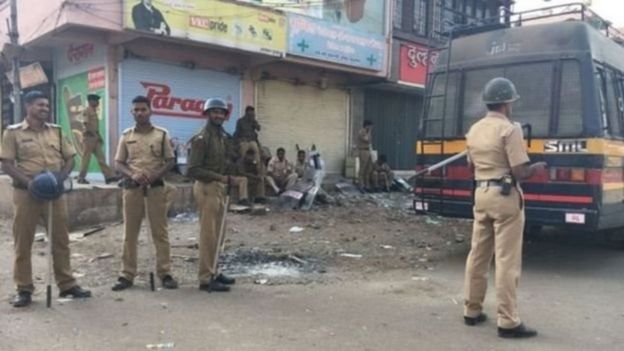 Surendra Gadling, Shoma Sen, Takhar Dhawle, Mahesh Raut and Rona Wilson were arrested in June 2018.
Varvara Rao, Sudha Bhardwaj, Arun Ferreira, Vernon Gonzalvis were arrested in August 2018.
All of them have been kept in Yarwada jail in Pune.
It has been over a year since all these arrests, but the trial has not yet started.
Police filed the primary charge sheet in the case in November 2018. Later in February 2019, the police filed a supplementary charge sheet.
It has been more than ten months since the primary charge sheet was filed. But no action has been taken yet.
The bail applications of the accused have also been pending.
Riot and arrest of social workers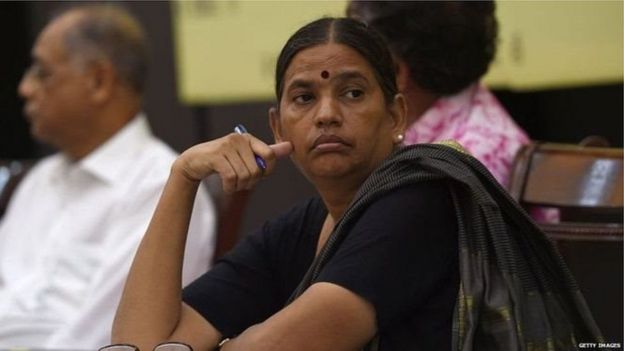 Violence erupted on January 1, 2018 in Bhima Koregaon.
Bhima Koregaon near Pune, where Dalits were victorious against Peshwas 200 years ago, broke out during the celebrations.
One was killed and several people were injured in the storms. Among the injured were several police personnel.
Initially after the riots, a case was registered against Hindu organizations' officials Sambhaji Bhide and Milind Ekbote for inciting violence.
Milind Ekbote was also arrested, but was later released on bail. Sambhaji crowds are still missing.
Arrest of other activists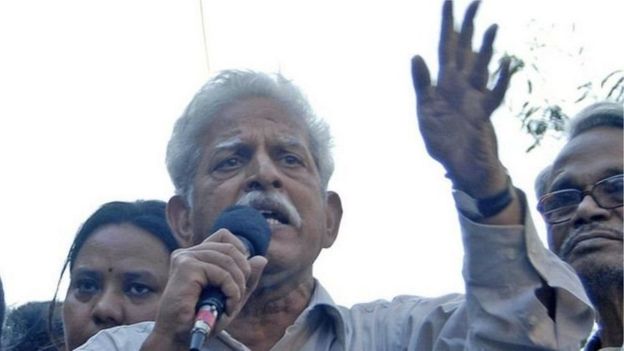 Later, the Maharashtra police conducted searches in the residence of various social workers, writers and lawyers.
The investigation was also conducted at the house of Revolutionary Writers Association patron Varvara Rao. Police arrested Varvara Rao from Hyderabad and he was taken to Pune.
On the same day, social activist and lawyer Sudha Bhardwaj, Gautam Novella, a civil rights activist, social activist and lawyer Arun Ferreira, and author and social worker Vernon Gonzalvis were arrested from different places.
Maharashtra police have alleged that some of the people arrested in June in the Bhima Koregaon case had a grudge against the Maoists.
According to police charges, they plotted the assassination of Prime Minister Modi and Varvara Rao was financially supporting them.
The basis of the evidence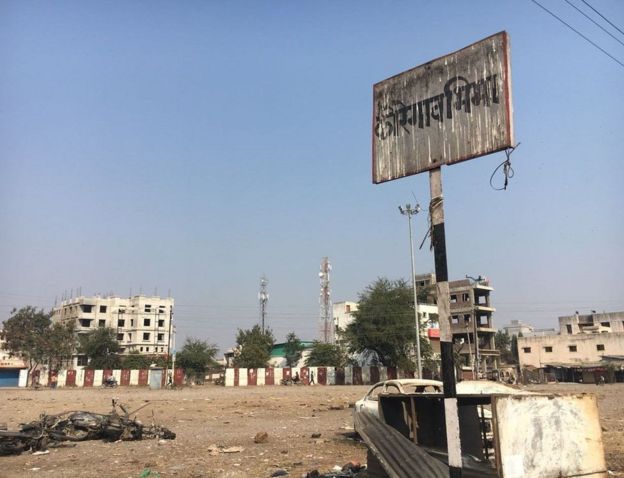 Later in the case, others were arrested from Mumbai, Nagpur and Delhi in early June 2018. Mumbai Republican Panthers Leader of Sexual Injustice Movement (RP), Thakur Dhawle, Nagpur Human Rights Lawyer, Surendra Gadling, Delhi-based activist Rona Wilson, Nagpur University professor Shoma Sen, Prime Minister Rakesh Mahep Raheem Mahesh, former Prime Minister. General Chat Chat Lounge
Police claim that these people are the top Maoists operating in urban areas. Police also searched his residence.
According to police, electronic gadgets, CDs and other documents were found in the homes of these people during the search. He was captured and sent to the Pune forensic laboratory for investigation.
According to the police, when the seized documents were examined, it turned out that the assassination of Prime Minister Narendra Modi, just like Rajiv Gandhi, had been planned.
According to the police, the accused were arrested on the basis of the evidence of the conspiracy.
Allegations of wife of Varvara Rao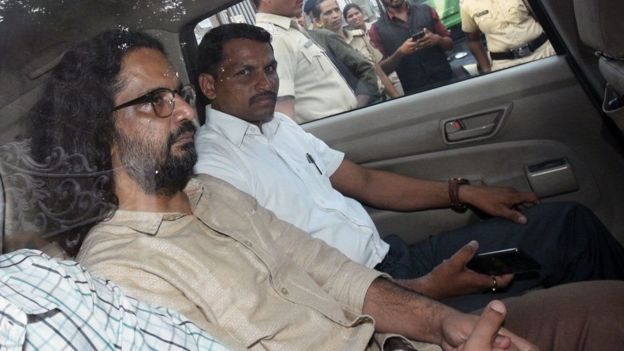 "The trial has not proceeded. The trial on the bail application has been going on for six months. The judge who reserved the judgment on the bail application has been transferred.
Hamalata, who is harassed, says he has not received any relief from the High Court.
They say, "If we went to the High Court, it was said that the trial court would decide on the case. If the trial court rejects the bail application, we can go to the High Court. The application is withheld. The court does not grant bail and neither will the trial. "
According to Hemlata, "There have been 10 hearings in the court, but not a single witness statement has been taken yet. The excuse is being given to delay the bail application. Government lawyer Shivaji Pawar has told the court that there are still 290 more cases to be heard in the case. Is. "
According to Hemlata, police are adding new things to the case. The case is being linked to other cases or to other long-standing cases.
After a year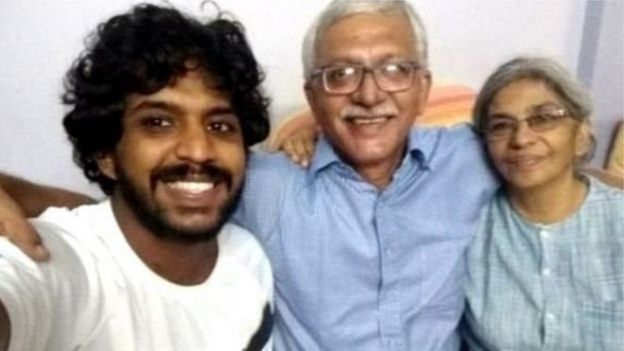 With such allegations, Varavara Rao was booked under section 153 (a), 505 (1) (b), 117, 120 (b) of IPC at Vishrambagh police station in Pune. Cases were also registered under sections 13, 16, 17, 18 (b), 20, 38, 39, 40 of the Prevention of Illegal Activities Act.
In a conversation with the BBC before the arrest, Varvara Rao said police had made allegations against him. He said such allegations were being laid to divert people's attention from Sambhaji Bhide and Milind Ekbote, who took the storms in Bhima Koregaon.
A petition was filed in the Supreme Court against the arrest of all five activists.
The Supreme Court ordered that all detained be kept in their homes till October 25.
Later, Gautam was ordered to be released from prison. But the police arrested the remaining four activists in November 2018.
'I must prove to be his wife'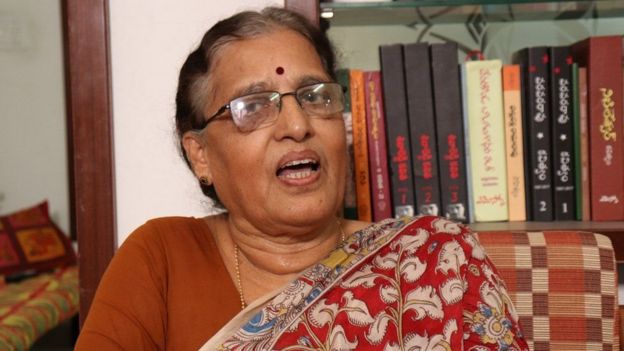 Hemlata alleged, "These people have filed a case for land mine at Ahir police station in Chhattisgarh. Similarly, a case has also been filed in Karnataka. They are trying to get out of jail if they get bail."
With frustration, Hemlata says, "I wrote a letter to the Chief Justice of India. There was no reply. I wrote the letter to the Telangana Chief Minister, but he did not get any reply. Varvara Rao and former Maharashtra Governor Vidyasagar Rao were in jail. When he wrote the letter, he forwarded the letter to the Chief Minister's Office. This is what is going on. "
According to Hemlata, the health of Varvara Rao has started to worsen.
He says, "The last one year has been very difficult. Varvara Rao does not have the same strength as before. His age is growing and his health is not good. Is overflowing. "
Anti-noise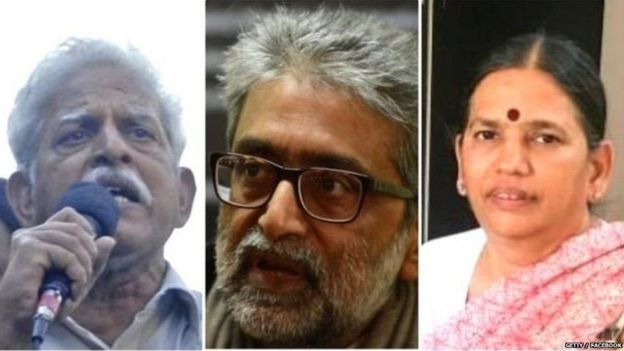 All these people from different forums were protesting Prime Minister Narendra Modi.
Earlier, Arun Ferreira and Varvara Rao were also arrested for their sympathy with the Maoists.
Pune police claimed that all these people were linked to the Maoists. Police said they were arrested after receiving evidence against them.
Against this, social workers and left-wing organizations said that these people were being trapped under a conspiracy. Police are trying to suppress protesters' voices.
Dalit professor Anand Teltumbde was also arrested in February 2019. However, he was released after a Pune court deemed his arrest illegal.
Varavara Rao's wife, Hamelata, wrote a letter to the Chief Justice of India in April 2019 requesting him to be released. The letter requested that the hearing not be stopped.