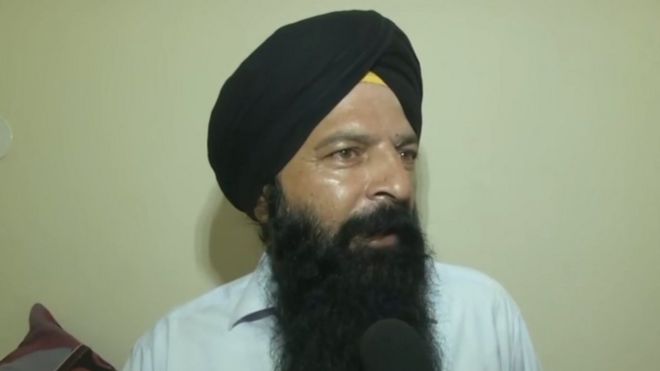 Former MLA Baldev Singh of Imran Khan's party, Tehreek-e-Insaf, who is from India, has made some allegations against the Pakistani government.
In a conversation with news agency ANI, he expressed his grief about Baldev Singh and talked about the situation in Pakistan at present.
He says that not only minorities but Muslims are safe in Pakistan. He has sought political asylum with the Indian government.
However, Baldev Singh's allegations are denied by his family and Pakistan's Imran Khan's party.
Former MLA Baldev Singh of the Barikot (reserved) seat of the Khyber Pakhtunkhwa Assembly has also made some demands from the Indian government.
Talking to the media, he said that just as I have been tortured, others may have been persecuted. However, these people cannot speak. I speak, to tell the fact.
He further said, "The Indian government should announce a package for Sikhs and Hindu families living in Pakistan. So that they too can come from Pakistan to India. I want the Modi government to do something for them. They are tortured there. "
"Muslims are not safe in Pakistan so where are Sikhs like me safe?"
He said of the present government of Pakistan that old Pakistan was good. This is the new Pakistan.
Talking about Pakistan and terrorism, he said that terrorism is supported in Pakistan. Everything the Army does. Imran Khan has no authority.
"I have left everything in Pakistan to do something for the Sikhs. Now I don't want to go to Pakistan. "
Regarding the situation of the Gurudwaras and Sikhs of Pakistan, he said that the situation of Gurudwaras in Pakistan is very bad. No respect is given to minorities in the gurdwara.
"Those who came to Vaisakhi from India in April were given no shelter in the gurudwara. They had to sit in the rain outside. "
Baldev Singh praised the Modi government and said that I am very happy with the Modi government. They are doing a good job. The Chief Minister of Punjab is also doing well.
He says that the issue of Kamal 370 in Jammu and Kashmir has not been raised incorrectly. The atmosphere here is not so bad.
He has sought political asylum with the Modi government. Baldev Singh has been living with his wife and two children in his father-in-law in Khanna city of Punjab for the past one month.
He said that many Sikh and Hindu families from Pakistan wanted to migrate to India.
Baldell Singh was also accused of killing a Sikh MLA in 2016, according to media reports.
What the family 's and Pakistan?
Baldev Singh denies the allegations made by his family living in Pakistan and Imran Khan's party.
Baldev Singh's brother Tilak Kumar told BBC Urdu correspondent Shumaila that he had learned that Baldev Singh had sought political asylum with India through the media.
He said that Baldev Singh's daughter had thalassemia and that he and his wife went to India for treatment on Eid.
He said that I am deeply disturbed by such talk of Baldev Singh. Our family is Pakistani. This is our country. Baldev Sindh was also born in Pakistan and his hiccups have pained me. We have no problem here.
Imran Khan's party has also broken up with him in this regard.
Shaukat Yusufzai, information minister and provincial government spokesman for Khyber Pakhtunkhwa, said he was expelled from the party because of the murder of PTI's minority leader Soran Singh.
After two years in that case he was left lacking evidence.
Baldev Singh was followed by Soran Singh in the PTI's minority leader list. PTI did not support Soran Singh's murder in 2016. The matter went to court and he became a MLA for just 24 hours before the house was broken.
PTI's Omar Chiba said that a Jahji trial is underway on Baldev Singh. Ajay Saran Singh, son-in-law of the deceased Soran Singh, also said that a case is pending against him.
The human rights situation in Pakistan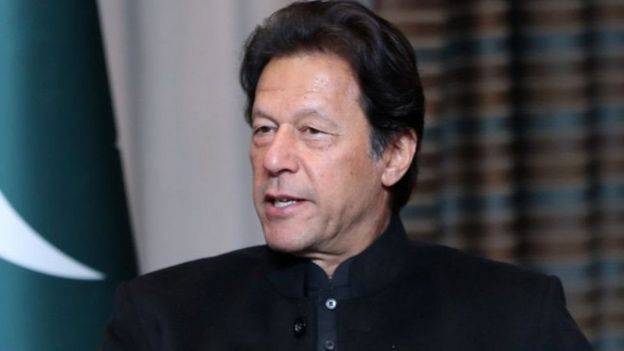 In April, the Human Rights Commission of Pakistan submitted its annual report.
Which raised concerns about the conversion of Hindu and Christian girls into forced conversion and marriage.
The resolution was adopted months after the issue was raised. It said that only one thousand cases were registered in South Sindh province last year.
Hindu is the largest minority community in Pakistan. It is estimated that there are 75 lakh Hindus living in Pakistan.
However, according to the community, more than 90 million Hindus live in the country.
Most of the population of Hindus lives in Sindh province of Pakistan.